The Beskydy Mountains are one of the nicest mounting areas in the Czech Republic.
Hotel Duo is located in a protected area in the Horní Bečva village. A unique view of the river and the reservoir Bečva combined with a beautiful view of the mountain ridge Pustevny and Radhošť makes our hotel a unique place to spend your vacation.
Book your holiday now!
Summer holiday season is coming and we have finished preparation for our "marvellous" family stay.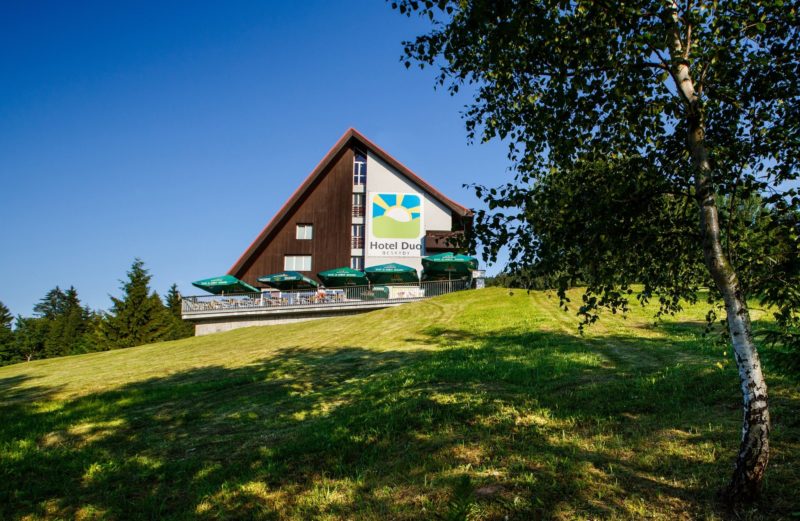 Modern wellness & relax centre, indoor and outdoor swimming pools, sports facilities and excellent local cuisine.
During the summer season are Beskids ideal for walking, cycling and other sports. There is possibility also for swimming, water sports and fishing in the reservoir near by the hotel. Hotel Duo facilities include an outdoor swimming pool, tennis and volleyball courts and a kid's playground.
During the winter season there are several ski resorts in the area. Ideal for active holiday on ski, snowboard or cross country ski. Enjoy high-end pool with breathtaking views of peaks and Beskydy Mountains in our medical wellness with fabulous atmosphere.

See the hotel virtual tour and explore exteriors, interiors, wellness and our other facility.
Hotel Duo offers excellent facility and conditions for corporate and social events also. Take the hotel advantages with a great environment, excellent and attentive service and organize your company event in beautiful Beskids surroundings.
We look forward to meet you.
~ the Hotel Duo team ~